Lullubelle
---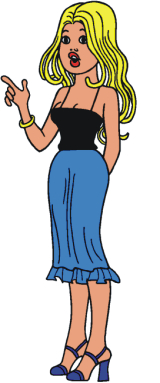 Eyes:
Black
Hair:
Blonde
Race:
Human
Occupation:
Secretary
Marital Status:
Single
Story:
Lullubelle is the air-head secretary seen in offices everywhere.
Continuity:
Lullubelle
Publisher(s):
P.I.B.
First app.:
As Esmeralda: Berlingske Tidende (1955)
As Lullubelle: Berlingske Tidende (1959)
Creator(s):
Jørgen Mogensen
Country of origin:
Denmark

Background notes:
Long before dumb blond jokes came in fashion, Lullubelle did the dumb blond jokes, only without ever being vulgar or containing explicit sexual references but instead keeping it light hearted, charming and down to Earth.
The information on the series is rather sparse. The series started out under the name
Esmeralda
in the Danish newspaper
Berlingske Tidende
in 1955. At the time the series was social satire, and possibly not a comic. The data on this is unclear. In 1959, the series became
Lullubelle
, though in
Berlingske Tidende
it continued under the name
Esmeralda
. The series lasted until the late 1980s.
Examples: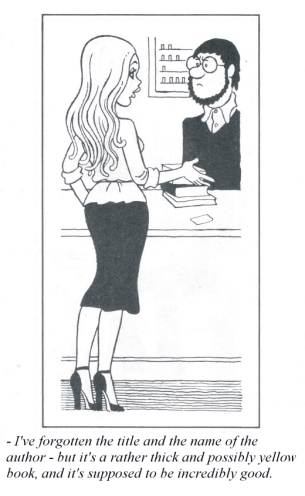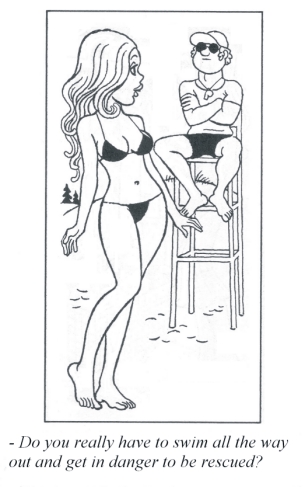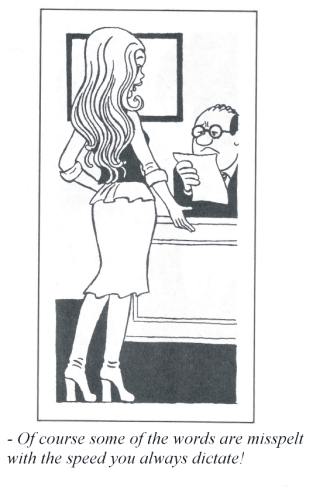 Related links/characters:
Cross cultural references:
If you enjoyed this character/series, you might enjoy
Lolly: Pete Hansen's series. Same type of humor and environment.
Miss Buxley: Same type of humor and environment in the series Beetle Bailey.