Lille-Nalle
---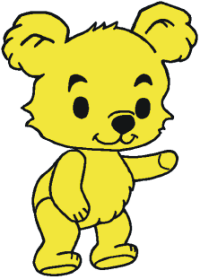 Eyes:
Black
Hair:
Yellow fur
Race:
Teddy bear
Story:
Lille-Nalle is one of Pellefant's friends.
Continuity:
Pellefant and friends
Publisher(s):
Williams Forlag AB
Creator(s):
Rune Andréasson
Country of origin:
Sweden

Background notes:
In the Pellefant series, Lille-Nalle (Little teddy bear) is only a minor character, but he proved to be popular (possibly cute) enough to get his own solo albums. This happened in 1966, only a year after Pellefant got his own series.
Names around the World:
Related links/characters: