Dick Danger
---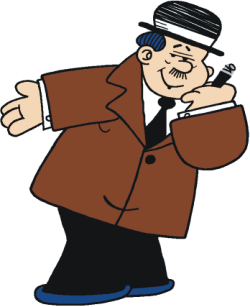 Eyes:
Black
Hair:
Black
Race:
Human
Occupation:
Police detective
Story:
Inspector Dick Danger is a highly skilled detective, who solves all sorts of crime puzzles, helped by his assistant Alfie.
Continuity:
Inspector Danger's Crime-Quiz
Publisher(s):
P.I.B.
Knight Features Syndicated Puzzles
First app.:
Billedbladet (1974)
Creator(s):
Werner Wejp-Olsen
Country of origin:
Denmark

Background notes:
The series
Inspector Danger
by Werner Wejp-Olsen, is one of the few contemporary Danish comics to have international success. The series started out in either the Danish tabloid magazine
Billedbladet
in 1974 under the name
Max Møller
, and has had a history of being published by the tabloid press like
Se & Hør
,
Ugens Rapport
and
Ekstrabladet
. In comics, the series ran in the anthology series
Seriemagasinet
from 1983, until the series folded in 1984. Danger was also given his own series in 1988 (5 issues) and the series started getting sold to magazines and newspapers, both inside and outside Denmark.
Even though the series is a comic, this is not the selling point of the series. Around the World, the series is sold as crime puzzle for various puzzle magazines, e.g. the Danish magazine
Tænkesport
. It just happens to be a comic at the same time.
Example: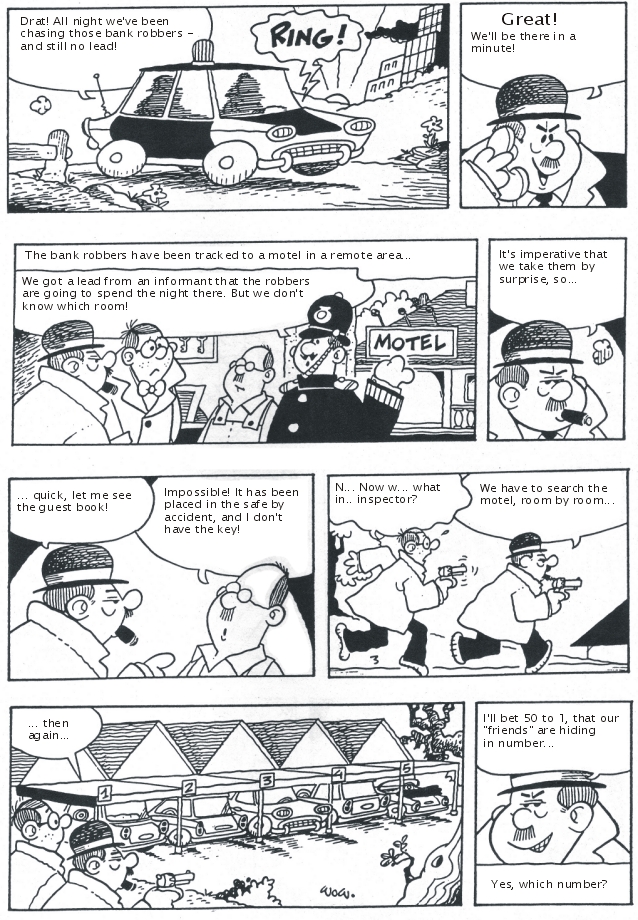 Related links/characters: