Campion Bond
---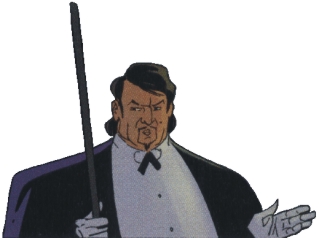 Eyes:
Black
Hair:
Black
Race:
Human
Occupation:
Agent of MI-6
Group affiliation:
MI-6
Story:
Campion Bond was the MI-6 operative who had the contact with Mina Murray and her League of Extraordinary Gentlemen. When England needed a new league, he contacted Mina Murray and helped her getting the men for the team [1,2].
Bond worked mostly behind the scenes and was only seen actively participating a few times. The last time was when he used an anthrax/streptococcus hybrid for defeating the Martians when they attacked Earth in 1898 [3].
Continuity:
League of Extraordinary Gentlemen
Publisher(s):
America's Best Comics
WildStorm
DC Comics
First app.:
Comics: The League of Extraordinary Gentlemen (vol. 1) #1 (1999)
Creator(s):
Alan Moore
Kevin O'Neill
Country of origin:
USA

Background notes:
When Moore created the League of Extraordinary Gentlemen he wanted to include James Bond. Unfortunately James Bond was too new a character and copyrighted and Campion Bond was created instead.
Related links/characters:
References:
1: The League of Extraordinary Gentlemen (vol. 1) #1
2: The League of Extraordinary Gentlemen (vol. 1) #2
3: The League of Extraordinary Gentlemen (vol. 2) #6