Haroun El Poussah
---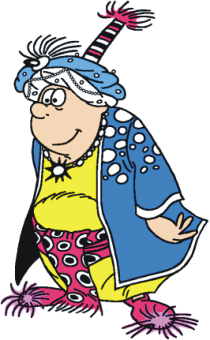 Eyes:
Black
Hair:
Black
Race:
Human
Occupation:
Caliph
Marital Status:
Single
Base of operations:
Baghdad
Story:
Haroun El Poussah is the benevolent, and not too bright, Caliph in Baghdad.
Continuity:
Iznogoud
Publisher(s):
Dargaud
BD Star
Éditions de la Séguinière
Éditions Tabary

First app.:
Comics: Record #1 (1962)
Games: Iznogoud (1987)
Cartoons: Le jour des fous (1995)
Movies: Iznogoud: Calife A La Place Du Calife (2005)

Creator(s):
René Goscinny
Jean Tabary

Country of origin:
France

Background notes:
When Goscinny and Tabary created the series about the Caliph and his Vizier who wanted to be the new Caliph, Haroun El Poussah (Haroun El Plassid in English) was supposed to be the main character, and the series was named
Calife Haroun el Poussah
. The renaming to
Iznogoud
happened gradually from 1968 to 1972, when the series moved from
Record
to
Pilote
.
Like Dilat Larath, Haroun El Poussah has been with Iznogoud from day one through all the media that the comic has been transferred to. In the cartoons the voice was done by Jacques Villeret, who also played the Caliph in the movie.
Related links/characters: