Little Miss Stella
---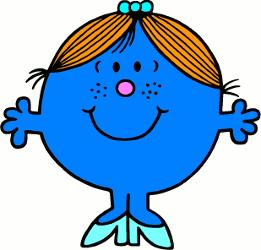 Eyes:
Black
Hair:
Light brown
Race:
Human
Occupation:
Fashion designer
Marital Status:
Single
Base of operations:
Happyland
Story:
Miss Stella is the girl who can create outfits for anybody and make them somebody to be noticed.
Continuity:
Mr. Men/Little Miss
First app.:
Books: Little Miss Stella (2006)
Creator(s):
Adam Hargreaves
Stella McCartney
Country of origin:
United Kingdom

Background notes:
Contrary to the other Mr. Men and Little Misses, Miss Stella is based on a real person: Stella McCartney. The story and character were created by Stella McCartney and Adam Hargreaves as a fashion show invitation, limited to 1000 copies.
Related links/characters: