Zoofus
---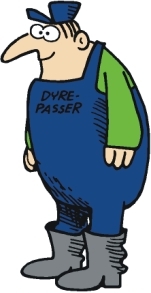 Eyes:
Black
Hair:
Black
Race:
Human
Occupation:
Zoo keeper
Story:
Zoofus is the zookeeper, taking care of all the eccentric animals at the zoo.
Continuity:
Fodring Forbudt
Publisher(s):
Interpresse
Ultima
First app.:
Politiken (1980)
Creator(s):
Torben Osted
Country of origin:
Denmark

Background notes:
The series
Fodring Forbudt
(direct translation:
Feeding Prohibited
but the the correct translation would be
Don't feed the animals
) started in 1980 in the Danish newspaper
Politiken
. The cartoonist Gantriis who wrote the series
Livets gang i Lidenlund
had become sick and the paper needed a replacement until Gantriis returned. After Gantriis returned, the series went on hiatus until 1986. The strips from
Politiken
were collected in a strip album from the company Interpresse in 1984, and in 1986,
Fodring Forbudt
returned as a comic with new material, also from Interpresse. The series ran for six issues until 1987 and contained various strips with animals. The strips were collected in two albums from the small Danish publisher Ultima in 1994 and the series has not been published since then.
Examples: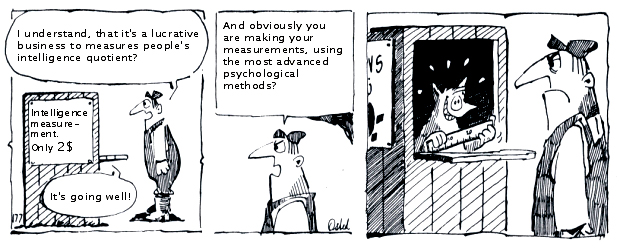 Related links/characters:
Cross cultural references:
If you enjoyed this character/series, you might enjoy