Marie
---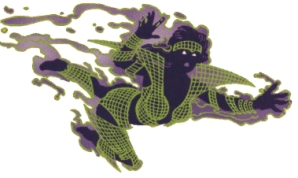 Alias:
Shady. The Knight of Naught
Eyes:
Hazel
Hair:
Red
Height:
5' 8''
Weight:
151 lbs.
Race:
Human
Group affiliation:
Knights on Broadway
Story:
The only thing, which has been revealed about Shady is that she is mute, and she was one of Tamara Bryn Neil's knights who helped saving the World [1-3].
Equipment:
Shady wears a force-field armor, which can form various weapons and shields for offensive and defensive purposes. Shady's armor has the special ability to make her intangible which also gives her flight capability.
Continuity:
Broadway Comics
Publisher(s):
Broadway Comics
First app.:
Knights on Broadway (vol. 1) #1 (1996)
Creator(s):
Jim Shooter
Janet Jackson
Joseph A. James
Pauline Weiss
Geof Isherwood
Country of origin:
USA

Related links/characters:
References:
Knights on Broadway (vol. 1) #1
Broadway Comics
Knights on Broadway (vol. 1) #2
Broadway Comics
Knights on Broadway (vol. 1) #3
Broadway Comics