Abraham Zondag
---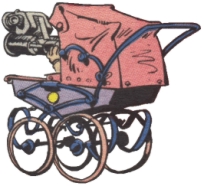 Other distinguishing features:
Very small
Race:
Human
Occupation:
Freelance agent
Known relatives:
Eric von Montag (half-brother)
Anatole Mardi (half-brother)
William Wednesday (half-brother)
Igor Tjetverg (half-brother)
Harry Friday (half-brother)
Pietro Domenica (half-brother)
Olga Lawina (half-sister)



Story:
Abraham Zondag's mother moved around in the World never settling down. On her journey she met some men with whom she became pregnant. The children were named after the days in the week, but with number 8, Olga Lawina, she ran out of days [1].
When Abraham Zondag got older he gathered his 6 brothers forming a company that offered its services to anyone who paid. Zondag was last seen when he worked for Doctor Papa in Kwaïti [1].
Continuity:
Agent 327
Publisher(s):
Oberon b.v.
First app.:
Dossier Zondagskind (1977)
Creator(s):
Martin Lodewijk
Country of origin:
Netherlands

Names around the World:
| | |
| --- | --- |
| Denmark | Abraham Zondag |
| Netherlands | Abraham Zondag |
Related links/characters:
References:
1: Dossier Zondagskind